Food trucks & Candy Bars
Give a different and exclusive touch to your party or event with our Food Trucks and Candy Bars
Assemble one of our Candy Bars in your event or party, they can be personalized with themes, with a logo, with your favorite colors, etc. Our Candy Bars usually have cupcakes, pop cakes, donuts, cheesecake glasses, tarts, macarons, personalized cookies, popcorn and sweets for the little ones.
These are the Food Trucks that we currently have, for more information, contact us:
CITROËN HY 1963

Our first Food Truck, represents us wherever we go.
You can rent it as Photocall with pastry service for desserts, it can also be used as a bar or any type of Buffet, always without cooking inside.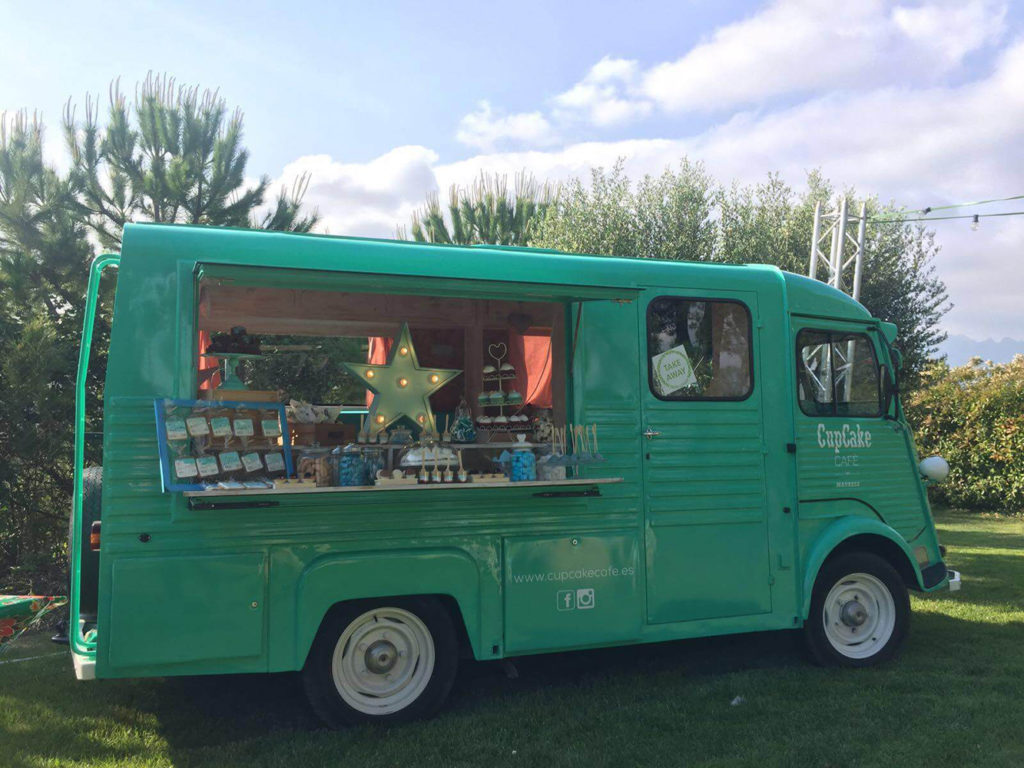 CARAVANA CONSTRUCTAM 1971
The best caravans by far.
You can rent them as Photocall, to serve crepes or for any type of bar or buffet. In these you can cook inside.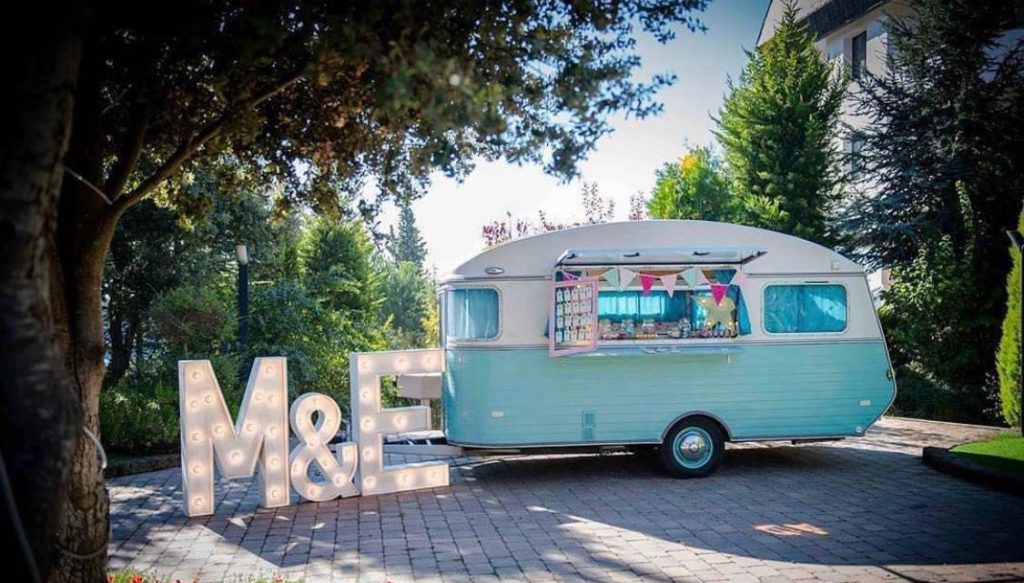 VESPACARS MOTOCARROS 1957 – 1966
The best motocarros in all of Catalunya. Original Vespa.
We have 2 units, the cream color with wings and the white with lifting roof. You can rent them as Photocall, to set up a bar with our Candybar or any type of Buffet of appetizers.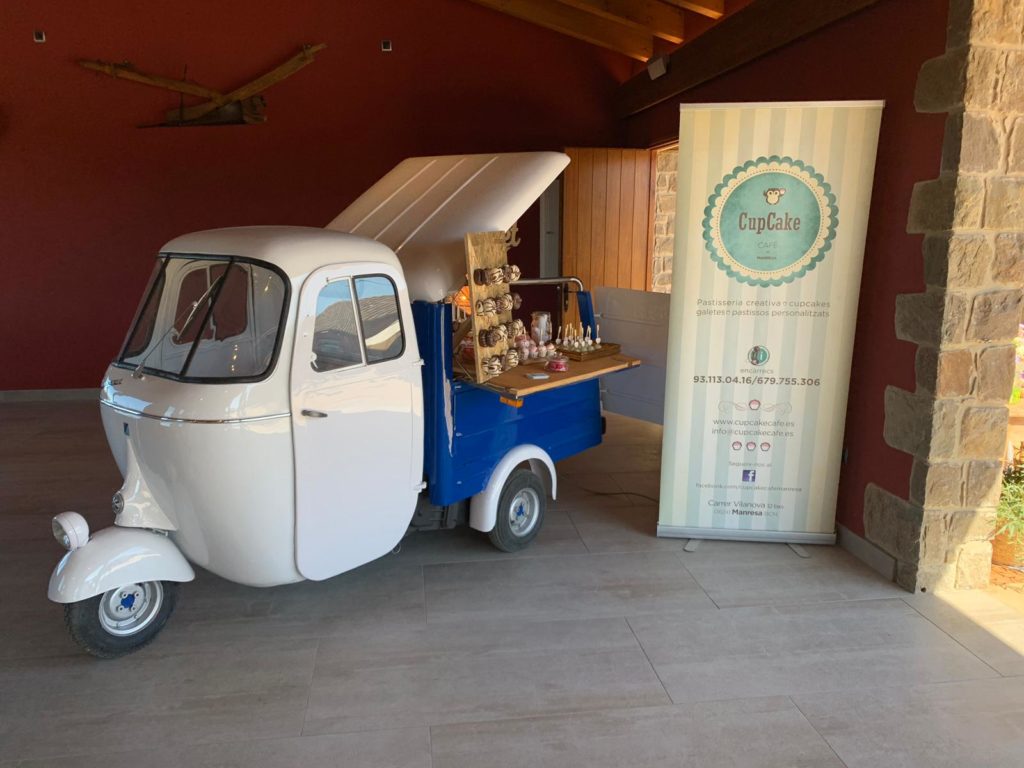 TRICIVESPA 1964 – 1984
Our new bet for this year. Unique and exclusive. Són 2 Vespa original tricycles transformed into trolleys, in which you can assemble a Candybar, a buffet of snacks and you can even serve crepes.